Spotlight On: Williamsport Food Drive
11/16/2022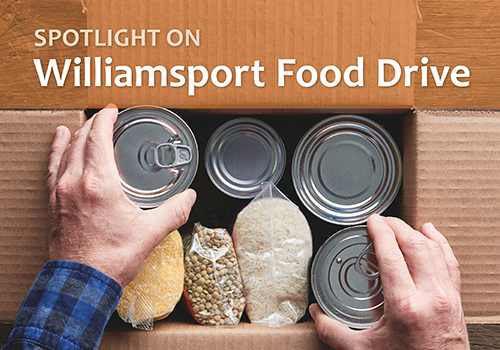 Spotlight On: Williamsport Food Drive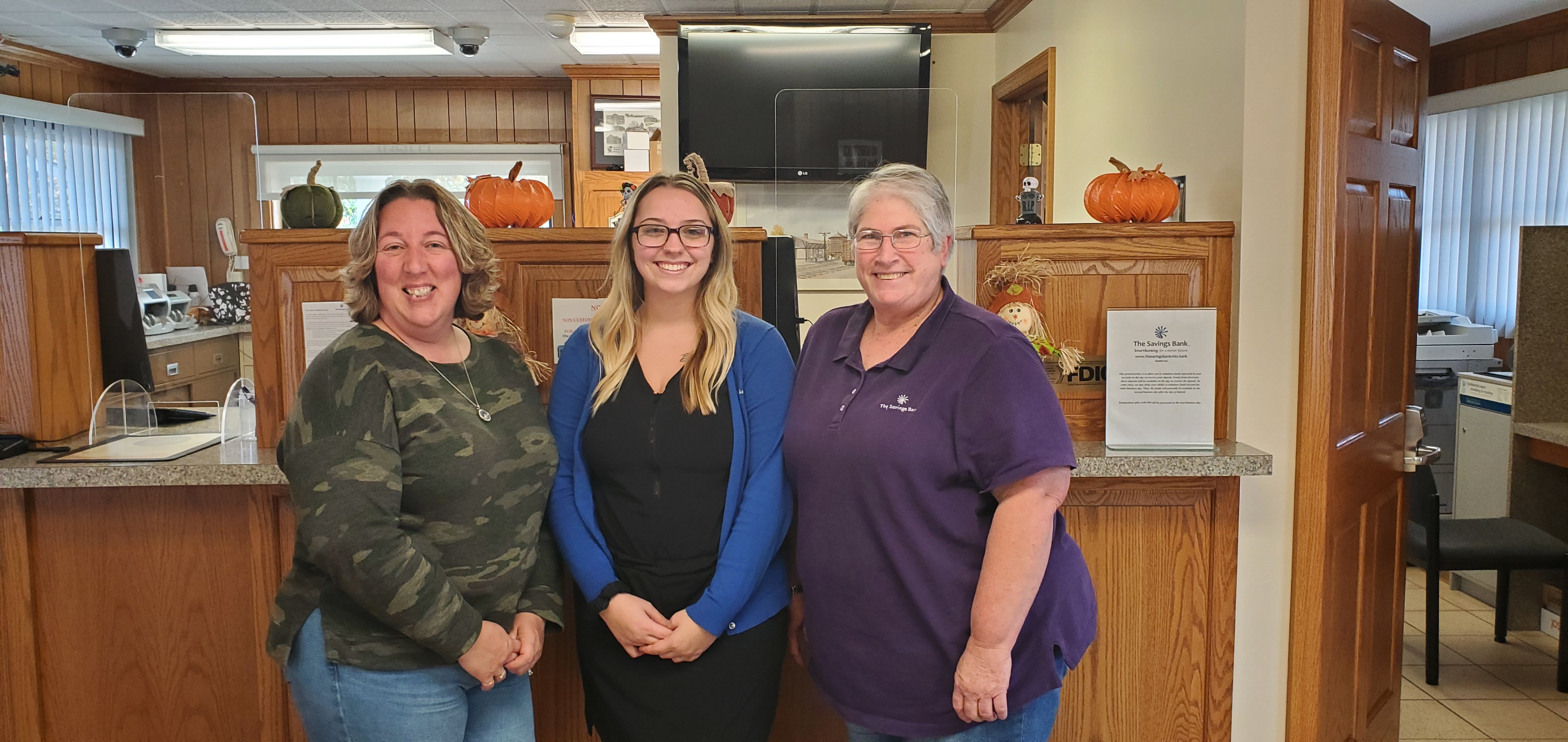 For over ten years, The Savings Bank has hosted an annual food drive for local food pantries, and our communities always go above and beyond. However, every year it is our Williamsport branch that takes in a staggering number of donations. In recognition of their efforts, we interviewed a few of our team members in Williamsport to find out a little more about them and the Williamsport community.
Q: First, can you tell people a little bit about yourselves and your roles at The Savings Bank for those who may not be familiar with you?
Michele: My name is Michele Barnhart. I have been with the bank for 19 years and part of the Williamsport community for 10 years. I am a Customer Service Specialist.
Kelly: My name is Kelly Betts and I have been with the bank for 32 years and have lived in Williamsport my entire life. I am a Customer Service Manager for the Williamsport branch.
Q: Can you speak a little bit about the food drive or your experience with it?
Michele: The food drive has always been a very popular thing here in town! We had a lovely woman who did it for years and went above and beyond to help this community out during the holiday seasons. Her name was Miss Norma Gilmore. She made it into something more than just a food drive: it was something to be proud of, helping the community you are part of.
Kelly: The food drive is certainly a community project, and ever since the bank became involved, the food drive has prospered. Norma Jean Gilmore was the driving force behind the food pantry; since her passing, members of the Williamsport United Methodist Church have stepped in.
Q: Williamsport tends to collect the most donations every year. Can you speak a little more about the community involvement in the food drive or more about the Williamsport community in general?
Michele: Our whole community, including Westfall Local Schools and quite a few businesses, help collect. It has become a fun thing to do to see how much food we can collect and get for our local food pantry. It's funny to be out and about and someone stops you to ask when they can start bringing food to the bank for the food drive! It just shows how a community can come together when we have families in need.
Kelly: The staff at our office loves to help in the food drive and are proud to be a small part in helping the community. Donations come from the schools, businesses, and people in the community.
Q: How can people donate? Alternatively, some people may wish to help, but are unable to donate for whatever reason, do you have any advice for how those people may participate?
Michele: For anyone who wants to donate but can't, get ahold of the church that runs the local food pantry. It is Williamsport United Methodist Church. I'm sure they can always use people to help make up food baskets when it gets close to Thanksgiving and Christmas!
Kelly: If someone wants to donate, they can bring items here or contact us here at the bank and we will reach out and get items collected. The community supports the food drive sometimes with several items or just one. It is all greatly appreciated, and we always say "thank you" when people drop items off at our office.
Q: Lastly, what do you like most about the food drive?
Kelly: The food drive is a great community project that helps families in need during the holidays. I am proud to be just a little part of the food drive.
As of November 9th, Williamsport has already collected 358 items! If you would like to participate in the annual food drive, you can bring any non-perishable food items to our Williamsport, Ashville, Circleville Ops, or Lancaster Ety Rd. and Wheeling St. branches until November 30th.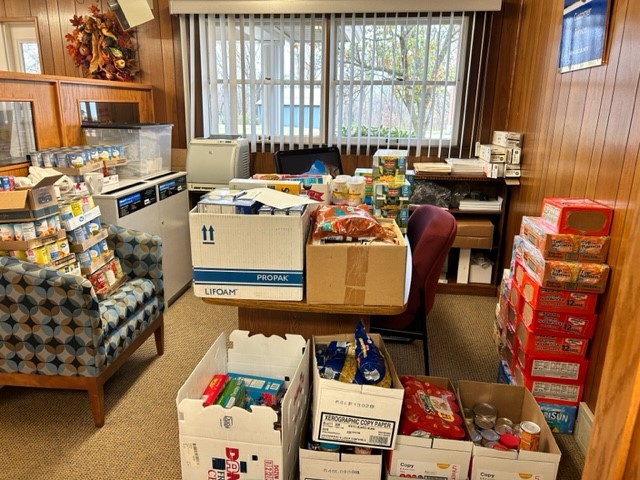 View All Posts